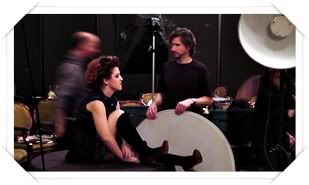 The photo shoot was a complete success! We all congregated at Crown Isle for it, and everyone involved did an amazing job at creating, quite possibly, our best collection yet! It was a blur of noise, flashing lights, hair, makeup, artistic banter and overall creativity.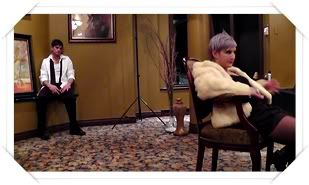 The hair stylists that participated this year blew my mind with how wonderful they were with their models. They seriously put a ton of work in to trying to not only make them look good for the shoot, but to put their own personal stamp on the image they were trying to create on the models. This is good because that's the entire point of doing this... you want to show the world what you can do!
The models did a fantastic job rocking their styles, and each one had their own unique personality that I think totally comes through in the photos... I admit to peeking at Karen's camera display here and there... the sneek peeks I stole with my ninja eyeballs got me super excited to see them all polished up and complete.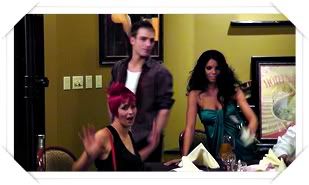 In total I believe everyone involved put in a decent 12+ hours that day, and Karen shot 14 models, plus group shots at the end. By 'shot', I mean with her camera... no guns were involved! Although, she probably felt like actually shooting some of us by the end. We ARE the Roots crew, and we are a bit, shall I say, unique and bratty at times.
It became a bit of a party for those of us that did not have as much to do with the actual shoot. You don't want to put us in a situation where boredom could strike or we make like rebellious teenagers and start sneaking drinks! I thank those NOT being rebellious teenagers for having patience with the rebels in the group.
Bryden, my boyfriend, works at Crown Isle and I have sent him to work with further thank yous and gratitude for letting us use their beautiful space! It was perfect for the mood we wanted in the photos, and they were very gracious. So, thank you Crown Isle, it was a blast!
We got a LOT of footage that day... like, I'm not kidding... Bryden was shooting the whole time with the little hand held and there is over 2 hours of footage, plus reams of photos. He is going to edit a nice little video to put online so you can all see it. Not too sure when that will be up because he has two jobs and is going to do it on his time off, but I'm hoping in a week at the most. I promise I will nag him to death about it and take his wrath! hehe...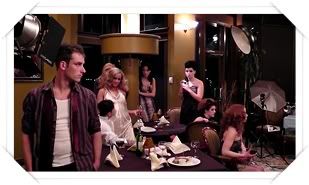 I would like to say a HUGE THANK YOU to Mike and Ida-Marie (owners of Roots) for making this photo shoot happen, and for letting me and Bryden be involved in some small way. We had absolutely nothing to do with the success of this shoot, but it was amazing to see the collaboration of everyone involved, and see this thing happen from concept to completion. Thank you, as well to my beautiful co-workers for putting their hearts in to this. The models looked like they came straight from a Vogue magazine... you guys rock!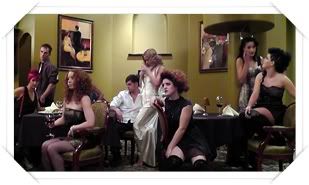 Thank you, of course, to Karen McKinnon of
McKinnon Photography
and the people of Revival Arts Studio for being so professional and fantastic! Can't wait to see the finished product guys! You're awesome!
What a memorable evening, one that I shall never forget. Thanks for all these memories Roots xoxoxox
PS: Larger versions of these photos can be seen at my Flickr :)