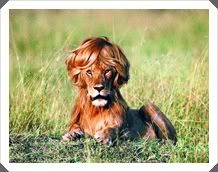 It has been a completely random and inspiring day today! I can't even begin to explain all of the crazy ideas that are going through my head right now! The level of creativity that is in my bloodstream at this very moment is unbelievable and I seriously owe all of this to the people I have met through working at Roots.
I'm talking staff AND clients. Every day I am inspired, but today was just... wow.
I could write a novel of a post to explain the day, but to give you a much more eye friendly, and less blindness inducing version, I will sum it up quickly. I met a girl today named Jessie who is pretty much one of the raddest people ever, and one of our models on Sunday for the photo shoot!. She's a music promoter, I used to be/still am a music promoter. We talked, I got inspired, ideas started running amok in my brain, and now I must talk to Ida-Marie about said ideas... I know that made NO sense to you guys, but at least you (a) didn't go blind and (b) didn't fall asleep and face roll your keyboards (I hope!)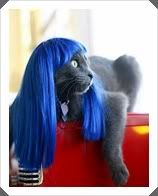 Ida-Marie is a huge advocate of artists, by the way. She's extremely inspiring with how much she supports them, and it's so nice to have people like this around me for once! I promise you all, cross my heart and hope to die (not really... I don't want to die!) that big things are going to happen. I know you can't possibly be as stoked as I am, but trust me, you will be eventually!
Other than all this crazy and creative energy that was flying around today... IT SNOWED! I was SO hyper because of this that when I came in to work today, I preeeetyyy much just wanted to start a dance party. I feel like Frosty the Snowman when he came to life with the first snow! It is actually just starting to snow again, so I will see some of you guys tomorrow with your
hats made of snow! I say we have a snowball fight right in the salon! Ida? Sound good?!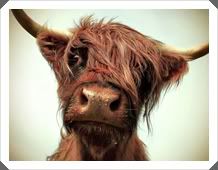 In other big BIG news... Jared, our lovely resident apprentice, did his first client today! He did a root retouch and did
an awesome job! Totally impressed everyone and was super confident while doing it. Good job buddy! Stoked for you!... although, it seems Jared developed a touch of sass after this milestone. He started bossing me around and telling me to fetch him things... now, hmm, how should I respond to this new sass? Since he is the apprentice, that means he's still in his 'hazing phase', which means I could totally justify making him do some very demoralizing things. You reading this Jared?! ARE YOU!? (Just kidding, it's all hearts and kittens homie!)
Next week I will be starting a new fun thing on the blog where I feature one of YOU! That's right... I really really appreciate all of you out there that read this, and the amount of support so far has been wonderful. I will be doing this periodically, and the featured reader that is chosen will receive a nice little token of my gratitude. I'll be updating you with how it is going to work around Tuesday, so look out for that!
Sleep tight my lovelies, and watch out when driving! I hear we are in for a massive dump of snow. I'm very upset about this. Terribly... horribly happy... I MEAN UPSET about it! *wicked grin*
(And yes, I sprinkled funny animals with crazy hair through this post. Why? Because it made me laugh, and I was hoping it would do the same for you. Happy gift of laughter everyone!)
Thank you for calling!
♥Sadie