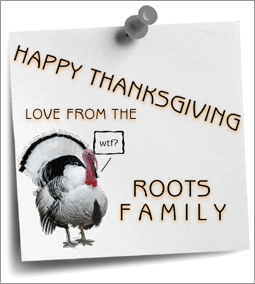 Happy Thanksgiving to all of you out there in e-land!

What are you all thankful for this year? I'm thankful for a lot of things, but mainly I'm thankful for my beautiful mommy Linda, and my loving boyfriend Bryden, and my awesome uncle George and aunty Betty. I'm also, and this goes without saying, thankful to the Huska family for having faith enough in me to hire me at Roots Salon, and for providing me with every opportunity to use my talents, and to vastly improve on them. I'm now, officially doing what I love, and I can never thank them enough for that.

One second please... I'm getting faklempt... *grabs tissues*

I hope you all have a safe and love stuffed (see what I did there?) turkey day folks! Eat lots, and remember, there is no better feeling than undoing the top button of your pants directly after eating a huge Thanksgiving dinner. I even suggest doing that and laying on the floor. Groaning optional... but highly recommended!


Thanksgiving Day comes, by statute, once a year; to the honest man it comes as frequently as the heart of gratitude will allow. ~E

dward Sandford Martin
It was another stormy day today! Beautiful! I love it... but then I'm an October baby, so the more violent the storms get, the happier I am. Our clients braved the pounding rain and the tantrum throwing wind and still came in to get all dolled up. It's always cozy in the salon when it's nasty outside. Kind of gives it more of an intimate setting!
We had a lady come in today by the name of Joleen, who was last week's Roots Facebook FREEBIE Friday winner.
Pro Tip: Every Fri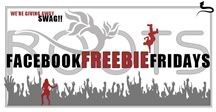 day at Roots, we give away something splendiferous and awesome through our
Facebook fan page
. We randomly select one person from those who have 'liked' Roots, and drape them in gold!... or you know, haircuts, products, manicures and the like. I still say those things are as good as, if not better than, gold!
Back to Joleen!!
Last Friday she won a f
ree makeup application and a free tube of our uber sexy lip gloss by
Jane Iredale
. She had something special to do tonight so she decided to come in and have
Crystal-Lee
make her look like a movie star!
She was super cool, and had no problems with me turning in to a shutter bug and snapping a couple of pictures of her pretty face!
Here is a before and after for your viewing pleasure! (Notice
Anthony
creepin' in the background pretending to be concerned with a client file when he really just wanted to cam whore! ... diva ♥ )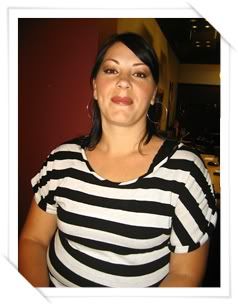 Pretty rad huh? I hope she had fun tonight, despite the INSANE wind outside... I seriously just heard it attempt to vandalize the windows in my house. WOW! :D
Much love to all of you, eat lots, be happy, have food fights, and I'll blog to you soon!
Thank you for calling!
♥Sadie