I never was a trend setter, but I never was a trend follower either. I certainly do have an eye for things I find attractive and/or interesting in all things. I've spent the better portion of the morning at work today browsing over all the 'top trends 2011' and 'hair you must have in 2011' type of articles in all of those fashion websites out there. Honestly? No. Just no.

I see some I like, while most just seem dull, predictable and drab. I see 2011 as a year for changes, a year for starting over and a year for taking that extra step... this includes in what we wear and with hair. If you are not claiming to be fashionable and trendy, this excludes you of course. However if you are one of those people that tries to keep up with the year to year trends, this totally concernes you.

I am making my own damn list! Yeah Elle magazine has the 'smarts' behind what they write about... but so do I right? I do work in a salon, I am an ex hair dresser and I am extremely opinionated. Pretty much the perfect combination of what is needed to have your own list right? Well I think so, and since this is all about my opinion, I guess I'll roll with that! :)

So here it is, Sadie's top hair picks for 2011!!

The Short:

There are a TON of short cuts that I absolutely love... picking just four took me 'four'ever. I literally am going half blind from scoping the internet for styles, and then even blinder from narrowing it down. These are my top four, enjoy!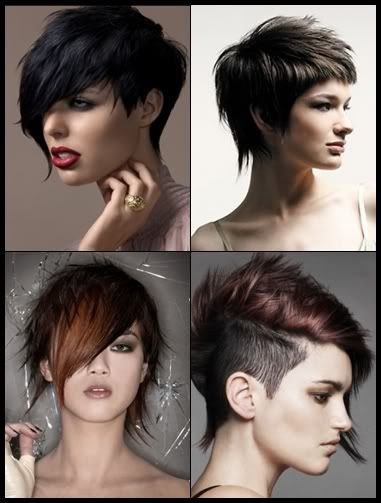 The Medium:

Picking four here was almost as tough as picking four for the short hair, but again, after a long time squinting at the computer, scratching my head and doing a lot of grumbling and murmuring, I have decided on my top four.





The Long:

Long hair cuts are hard to find faves for, just because it's part cut, a LOT styling. Long hair needs a lot of tender loving flair for it to look like it does in model shots, but still, after even more squinting I cut through the blow drys and curlers and found four that would look good even without all the styling... or not... but they look good here!

(PS: I cheated and chose one of the same from the medium styles section because, well, it is both medium AND long and I loved it for both, so... neener!)





The 'Tame' Color:

I love color. I love it more than I love hot coffee and toast in the morning. I love looking at it, seeing the new trends and drooling over what 'could be' if I could put my hair through endless torture. This being said, I have to have two color catagories. One is for the more tame colors, and the second is for the crazy color. Here are my top four 'tame' colors for 2011... even though my version of 'tame' is a bit more edgy than most.






The 'Crazy' Color:

Crazy color in hair makes my life. I see it, and I squee with glee and birds start to sing and everything becomes alright!! Ok.... woah, slow down there crazy. Anyways, I love it, and you should to. Here are my top four picks of CARAAAZAAAY color for 2011!






The Men's:

Men need some love too. I am a sucker for longish and messy hair on dudes, so here are my top four! It was a bit hard to narrow it down and also, to not be biased to the rockstar hair cuts... I didn't even put any in here because they sort of don't ever change, and this is based on trends so... here they are!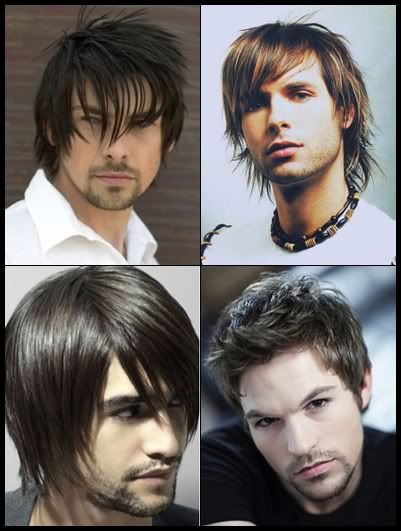 Th-th-th-that's all folks! I'll be doing one of these for makeup trends, nail trends, clothing etc...

Peace out homies!

Thank you for calling,
♥Sadie